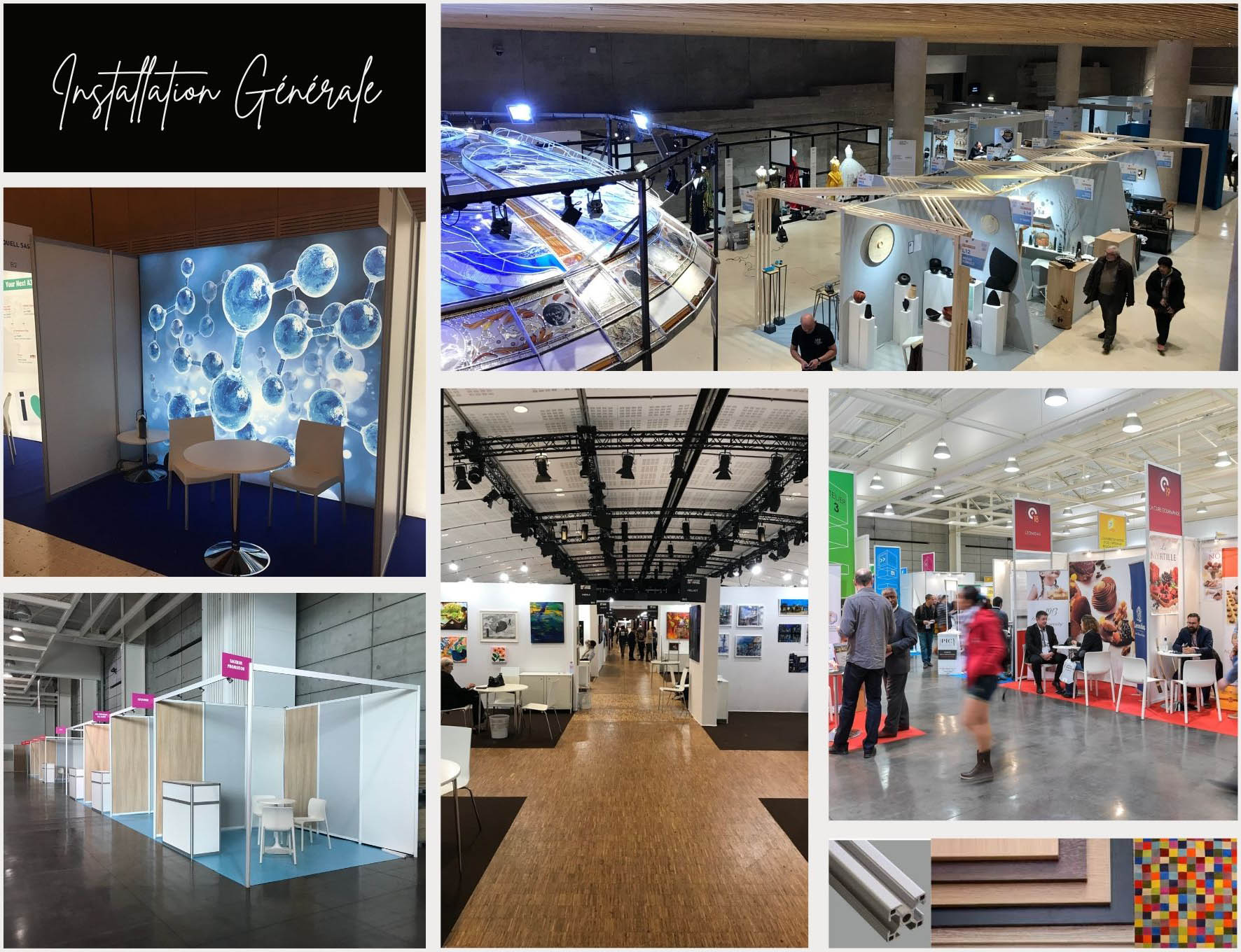 General Installation & Fittings
Whether your general installation is traditional or modular, your event professional or for the general public, we are committed to offering you a creative & ingenious project!
We remain at your side from the initial brief to the final assessment thanks to the support our dedicated project team.
We are able to manage for you your entire technical exhibitor service.
The cooperation between our design team and our Production department leads to the creation of a unique identity and suitable layout. The Print department also imagines designs graphic, digital, and immersive signage and contents.
Let's not forget common areas and leads events!
A comprehensive offer, a concept, an atmosphere...
Focus on the spirit of "CO", in exchanges, the community before the individual.
Breaking the architectural codes of the classic trade fair: favouring screens, representing perspectives rather than partitioning spaces.
Daring to create alternative layouts that are more functional, more convivial and more personal.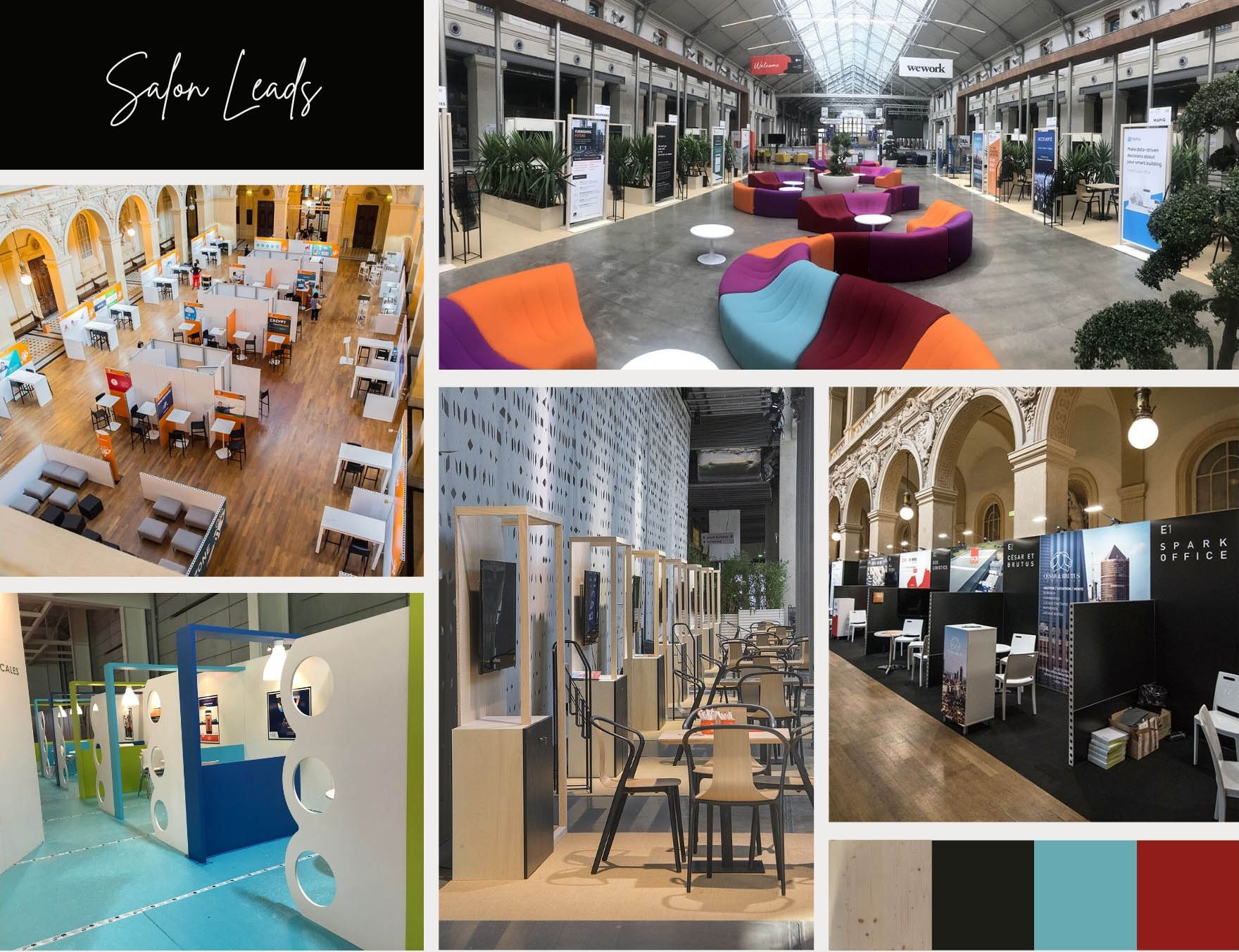 Do you have a project ?
Our teams are available for all your projects and we will make every effort to respond to your request in a creative and appropriate approach that meets your wishes..
Contact us