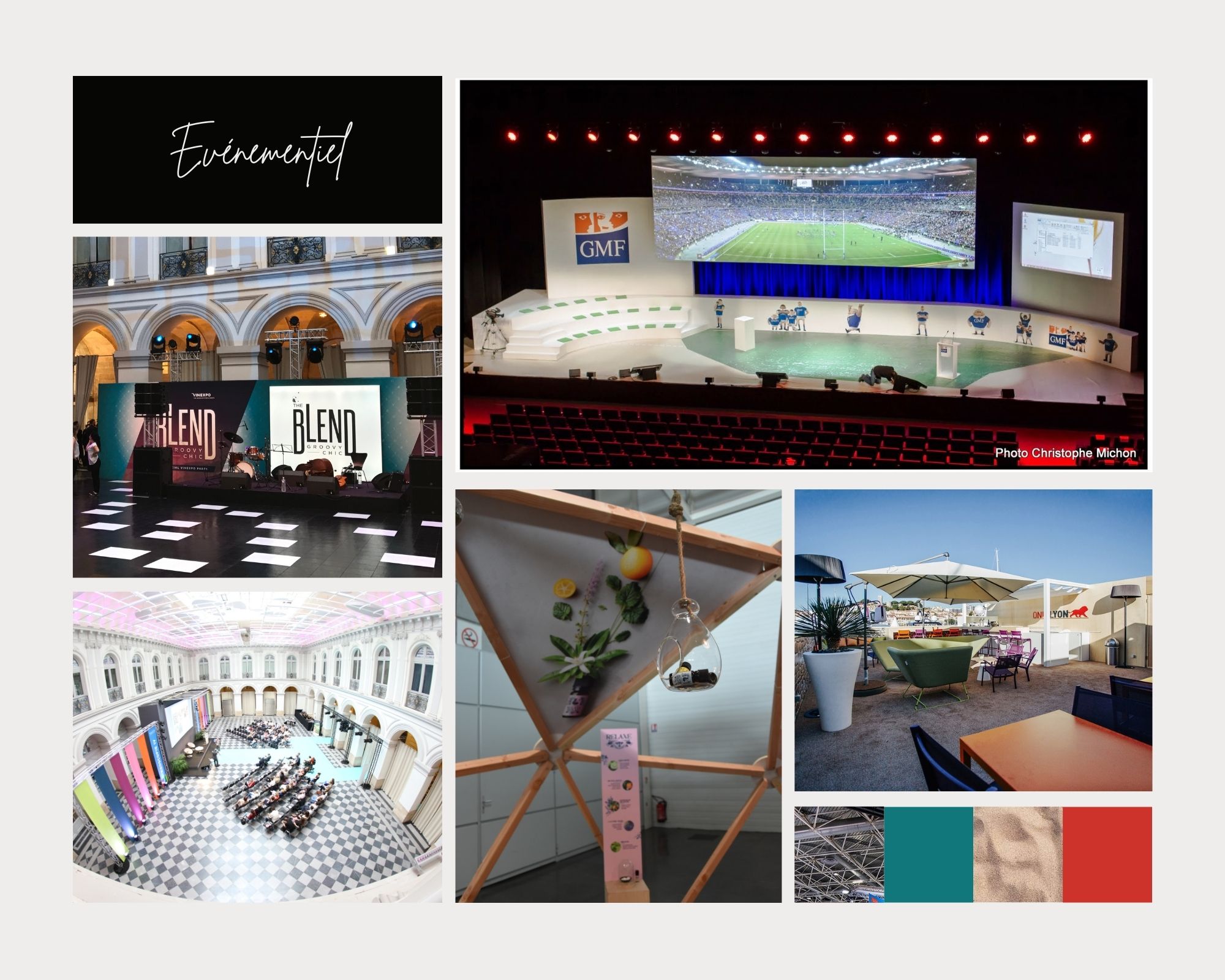 Events
Events are present everywhere, both in professional life, with seminars, conventions, incentives, inaugurations, company evenings, cultural and sporting events, and in private life, with weddings, christenings and birthdays. Whatever the type of event and the location, Co-nect is here to accompany you.
The complementary nature of our services and professions allows us to offer you a dedicated project team to accompany you from the location scouting to the running of your event.
Stage set-up and dressing, giant screen manufacturing, ground or ceiling level signage, carpentry decoration, supply, assembly, and dismantling of dressing rooms, catering and restaurant areas, bars, dancefloor parquets, carpentry platforms, trophy manufacturing, cut-out letters of all volumes and sizes …
Do you have a project ?
Our teams are available for all your projects and we will make every effort to respond to your request in a creative and appropriate approach that meets your wishes..
Contact us