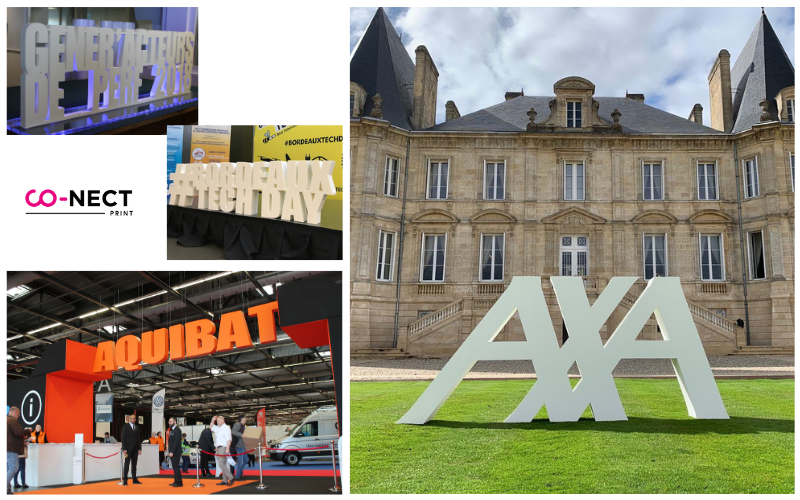 Need to get a message across or highlight your identity… This is often done through words, phrases, or your brand logo.
Our PRINT department is bursting with creativity and has no limits. A true R&D department in perpetual research, it deploys a treasure trove of ingenuity according to the projects of their customers.
One of their technical processes allows the highlighting through volume.
So do not hesitate to add dimension to your communication !
Whether your letters are printed on PVC or mdf cut to size, laminated, backlit … our team will meet the challenge of creativity, adapting the system of fastening ed and respecting the limitations of your surfaces.
The latest record to date for one of our customers: A logo of 1m20 high and nearly 3m long in polystyrene 250 mm thick !
Publié le May.05.2021