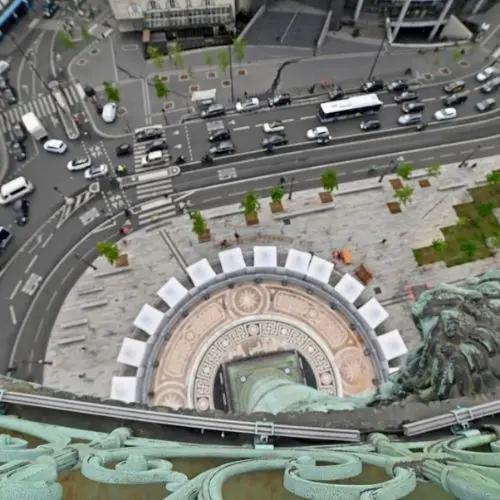 On the 40th anniversary of the election of François Mitterrand as President of the Republic, a photo exhibition was installed from Monday 10th to Sunday 16th of May around the Colonne de Juillet, the epicenter of Bastille Day. It proposed to relive these moments.
For this occasion, the scenographer, Isabelle Fourcade, called upon the expertise of #team_conect as a project management assistant.
Our teams carried out the assembly and manufacturing the supports of this commemorative exhibition, as well as printing "large format" photos on coated canvases measuring 3m x 2m50 and textile adhesive larger than 2,50 m².
FinaFinally, more than twenty wooden and expanded PVC planters were designed in our workshops to accommodate the 500 red roses adorning the exhibition.
Publié le May.05.2021